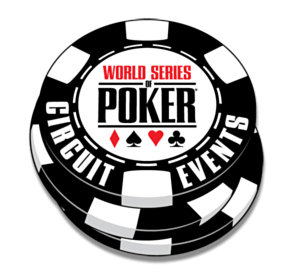 World Series of Poker announced the Coast to Coast Classic Poker Tournament Series, featuring more than $1 million in guaranteed prize pools. As the name suggests, the tournament will bring together players from the three pooled states of Delaware, Nevada and New Jersey. WSOP began sharing liquidity earlier this week under the Multi-State Internet Gaming Association compact.
The event will begin earlier this year. Starting flights will be held on Monday, July 2 and Tuesday, July 3, with the very final day to enter the WSOP Main Event scheduled for Wednesday, July 4. These are officially flights A, B & C of Event #65. On Thursday, July 5, flights A&B return to play their Day 2, while Flight C players have the day off. Any Flight A or B players that survive Day 2, will have Friday, July 6 off, while Flight C players play out their Day 2 on this day. The fields combine for the first time on Saturday, July 7 and play every single day until we reach the final table on July 11 and crown the champion on Saturday, July 14.
The Coast to Coast Classic will be getting underway on May 11th through to May 20th with the Main Event guarantee of $200,001 – this all takes place prior to the 49th annual WSOP event taking place from May 29th to July 11th 2018. There are 78 Official Gold Bracelet Events and the Main event runs from July 2nd to July 14th.
The Coast to Coast Classic features 32 tournaments from May 11-20, with buy-ins ranging from $11 up to $1,000. Each tournament comes with a prize pool guarantee, ranging from $10,000 all the way up to $200,001. Typically three tournaments a day will be held, with a fourth added on Sundays (May 13 & May 20).
As an added incentive, any participant that plays in three Coast to Coast Classic events receives a freeroll ticket into a 20 Seat Guarantee satellite for the $365 Online WSOP gold bracelet event, officially Event #10 on the 2018 WSOP summer schedule.