Gamblit Gaming, Wicked Witch launch 'Catapult King' sequel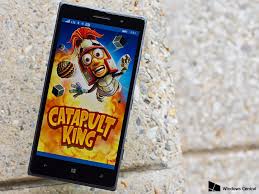 6 October 2015
Wicked Witch the Australian game developer has come together with Gamblit gaming to create and release the new real-money sequel to Catapult King. This game is a fun and enjoyable 3D fantasy game.
Catapult King has been downloaded by players all around the world, this game has been downloaded at least 27 million times. Apple App Store has featured Catapult King a number of times.
Gamblified will be the Catapult King game that Wicked witch game developer and Gamblit Gaming launches, due to the success. Gamblified will further improve the quality of the original game with real-money mechanics.Next year Wicked Witch and Gamblit gaming will launch their new game to the UK real-money market and casinos in the UK.
Catapult King is a 3D fantasy game that involves firing cannons and bringing down castles to save a princess, this is an incredible puzzle game that's filled with lots of fun for everyone. It was said by Daniel Visser that the Wicked Witch team is really eager to work with Gamblit gaming on this new launch to the real-money gaming market. Darion Lowenstein said that this new launch would bring an entirely new experience to casinos all around the world and wont just give players an experience that is normal to them.
This game is available to all Android, Apple and Windows devices.
-This information was obtained via IGB